Jean-Paul wrote:
Can you show me how to use MPLAB IDE X and MPLAB XC8 compiler with the edu10 ?
It seems that the EDU10 works with the MPLAB X IDE v3.51.
As a test I opened the project EDU10.X included to the download package.
Here are the settings used: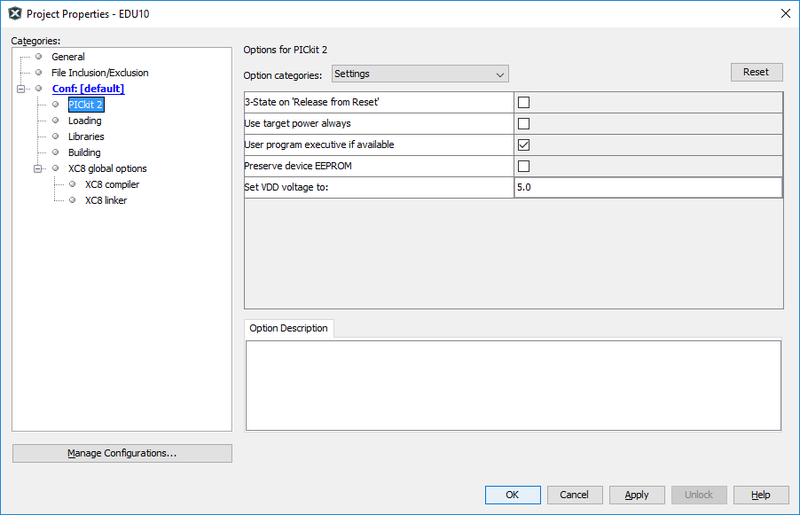 Now EDU10 also tested with MPLAB X IDE v3.55.